How to convert MBOX to PST? – This is a big concern because people don't know how safe the conversion between the email clients is. This post has a solution for all your questions where I will explain all possible methods of converting MBOX to PST format manually or using the software.
One of the most common reasons for the maximum use of the MBOX extension is that this file type is supported by more than 25 email clients such as Mozilla Thunderbird, Apple Mail, Eudora, Entourage, Poco Mail, SeaMonkey, Google takeout, and Google vault, etc. These email clients are used extensively in corporate and large industries and the problem occurs, when the data is taken to an extended and more reliable email client such as Microsoft Outlook. So, keep reading if you want to migrate MBOX to Outlook PST format.
Let's go through its methods to know how we can convert mailbox into Outlook manually from mbox-based email client?
Method 1: Migrate MBOX to Outlook using the IMAP protocol
In this section, we need to create an online email client account on Gmail/Yahoo/ Webmail/etc.  And then follow the below steps:
(We are using Gmail in steps)
Login into Gmail account >> Go to setting option
Select Forward POP/IMAP tab
Enabled IMAP protocol
(We are using Thunderbird)
Run Thunderbird and go to the Account section then click on create a new account.
Click on "Skip this and use my existing email" button.
Fill all details and choose existing email mailbox then finish the configuration.
Incoming server (IMAP):imap.gmail.com >> Port:993
Outgoing server (SMTP): smtp.gmail.com >> Port 465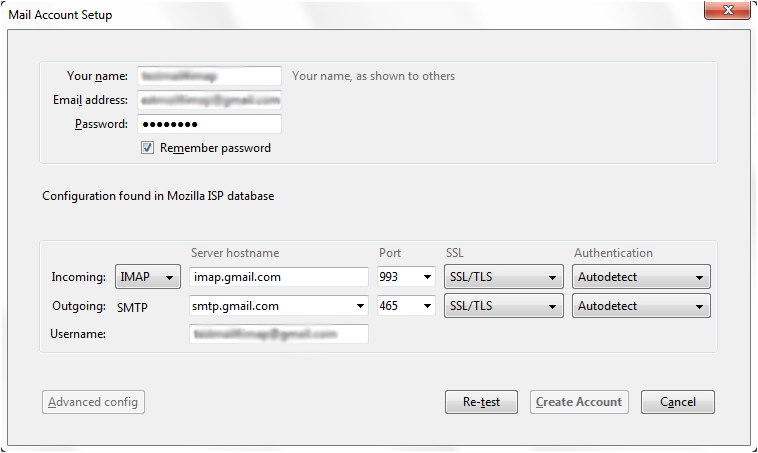 Wait until all email will move to Thunderbird.
Now drag all email into Gmail folder.
Configure Gmail to Outlook using the IMAP protocol
Run Microsoft Outlook and go to Account setting.
Click on New tab then fill all detail and configure with Gmail account (which you created) through IMAP protocol.
Now finish the configuration and wait until all data synchronized to Outlook.
Note: We recommended using the first method with an older version of Outlook. If you perform with the latest version of Outlook then it creates an OST data file which is not accessible in other systems.
Method 2: Convert MBOX to PST format using the Import & Export tool
It is also a long procedure to migrate MBOX data to Outlook, therefore, follow each step carefully. Before starting the conversion process, we need to install Eudora email client in our local machine then go ahead.
Take a backup of email client in MBOX file format
Some email client provides a backup of email in MBOX format like Gmail, Webmail, Apple Mail, etc. While few clients already store the data in MBOX format without any extension in default location like Thunderbird.
(We are using Thunderbird)
Go to default folder directory and copy TB mailbox
TB file directory: C:\Users\<Windows user name>\AppData\Roaming\Thunderbird\Profiles\<Profile name>\
Paste Thunderbird mailbox into Eudora directory and change its extension from .mbox to .mbx
Eudora to Outlook Migration
Open Outlook and click on the File tab >> Choose Import & Export option.
Select "Import internet mail & address" then click on Next
Choose Eudora 2x, 3x, 4x (pro and light) then click on Next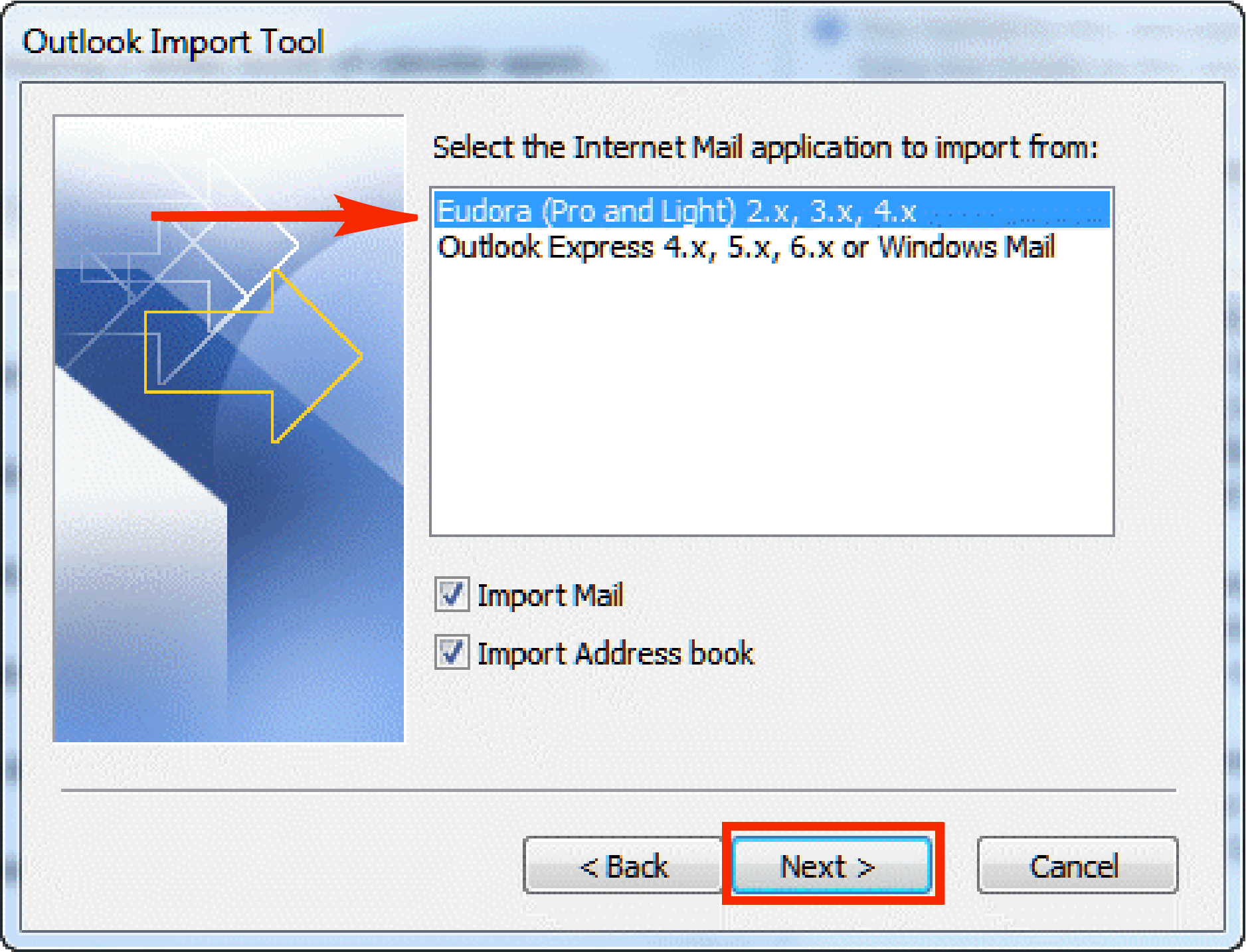 Browse the destination of Eudora mailbox and enabled "Do not import duplicate mail" then click on next button
Choose the destination folder and click on finish button
Now wait until all data moved to MS Outlook
Drawbacks in Manual Process
Above steps assist you with "How to convert MBOX to PST Format manually" and it works great on MBOX, MBX and MBS based email clients. But there are a few disadvantages which happen without any notice and it is painful for the Organization.
What drawback comes?
Damage folder structure
Lost attachments
Broken images & Diagram
Remove Metadata or rich text formatting
Synchronization failed etc.
It is best to use a manual process with less data so that it works perfectly.
Convert MBOX to PST using SysBud MBOX to PST Converter – Direct Method
Every user wants the best method to export the MBOX file in PST but it is important to choose the safe way with the file size. If you use manual method then there are chances to lose your important data. Therefore, we recommend using SysBud MBOX to PST Converter, which transfers data without any harm to Outlook PST from MBOX. The specific part of MBOX converter is that it works equally on MBOX-based email and maintains the folder structure, email property, and attachment to the end.
For more information, visit: http://www.sysbud.com/mbox-to-pst.html
Steps to export MBOX to PST using our Software!
Download & install MBOX to PST software in local PC.
Run the solution and click on Add file or Add folder button.
Choose MBOX file.
Browse destination to save resultant PST file.
Select conversion option: Single or Different PST file for all mailboxes.
Click on Export button and wait until the process end.
Both Manual and Direct methods are separate for this query – How to Convert MBOX to PST for MS Outlook Manually? Therefore, it is better to choose the appropriate solution according to the mailbox size.